Redrock Miniature Horse Farm

Established in 1989, Redrock Miniature Horse Farm strives to produce fine quality miniature horses, with unique pinto color patterns, correct conformation and great beauty. Each foaling season brings us closer to our goal of breeding the perfect horse in miniature. World Champion pedigreed stallions crossed with hand picked, exceptional mares of great quality equals foals with World Class type and color. Redrock horses grace the pastures of farms across the United States, Canada and Mexico. Many have also found their homes overseas.
Whether you are looking for a show horse or a pet, we invite your inspection.
"Never compromise your dreams."

"Redrock Miniature Horse Farm does not condone the use of surgical or invasive procedures to enhance conformation".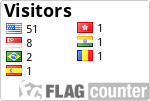 This Site Was Created By SunRae DeSign
webmaster@sunrae.com